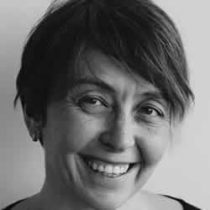 Berta Cerezuela
Head of Projects and the Documentation Service
Masters in Organisational Direction, Degree in Documentation and in Library Economics and Documentation. I have worked at the CEO-UAB since 1996 where I'm currently Head of projects and the Documentation Service. Since 2014, I combine this management with teaching in postgraduate programs in project management.
My experience is in the field of information and knowledge management, project management and events. I have participated in various transfer and information management projects by request of the International Olympic Committee and other sports entities, such as the Olympic Studies International Directory  (1997-2005), the Database of Education in Olympic Values (2006-08 and 2011-13), the study Networking in Olympic Studies study: current situation and proposals for development and cooperation (2005) and the report Barcelona al món: the role of sport in the international projection of the city (2017).
My focus and research interests are in the area of project monitoring and evaluation oriented to organizational learning and social development. In this field, I have led projects such as the Strategic legacy planning of the Mediterranean Games Tarragona 2018 (2015-16) and the Barcelona Sports Events: management and impact, commissioned by the Institut Barcelona Esports since 2012 on the management of information and knowledge about the impact and organization of sporting events in the city of Barcelona. I've contributed to congresses and conferences and published in journals and books, such as the recent book Gestión de Proyectos paso a paso (Editorial UOC, 2017), with Candela Ollé.
Member of the consolidated research group of the International Communication and Cultural Studies Group, the Experts Committee of the Catalan Sports Observatory and former member of the Executive Board of the International Association of Sports Information (2007-09).