CEO-UAB researcher Adolfo Nieto has recently completed a five-month research stay at Monash University's School of Media, Film and Journalism, a top 100 university located in Melbourne Australia, under the supervision of prof. Brett Hutchins. Adolfo's research focuses on the development of the personal brand by sports stars on social media and this research stay is an essential element to qualify for the international mention in the doctoral diploma, which is an honorary qualification given in addition to the doctoral diploma.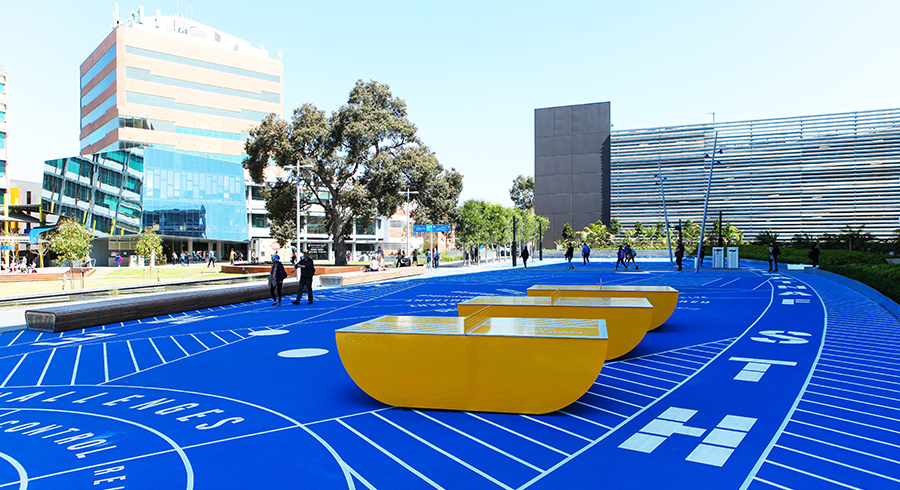 During his stay, Adolfo has had the opportunity to deepen his knowledge and expertise in areas related to his thesis such as big data, 'celebrity studies', the history of sport and the evolution of social media communication among others. Thanks to the extensive collection of Monash University's Library, one of Australia's leading academic libraries, and the bibliographical recommendations made by the teaching staff during meetings, Adolfo has been able to widen the scope of his research. He also took part in specialised lessons about Melbourne's and Australia's history, culture and institutions in relation to sports which allowed him to gather relevant information that he could have not obtained otherwise.
Furthermore, sharing methodologies, tools and strategies on social media research, along with several interviews to communication and sports professionals have been particularly important to his thesis, since they provide valuable insights thanks to their positions in large global organisations such as Tennis Australia, that conducts the Australian Open, and Football Victoria, the state governing body for soccer in Victoria.
Adolfo Nieto is currently enrolled in the Communication and Advertising PhD programme of the Universitat Autònoma de Barcelona. This programme encourages students to carry out research stays in renowned institutions that contribute to their intellectual development in an international environment which is essential for high-quality critical research.